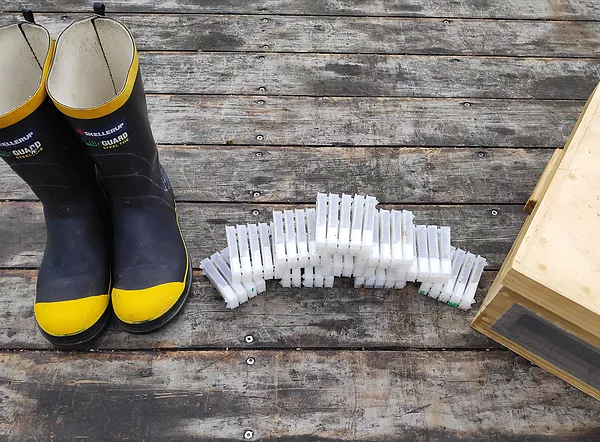 Choose The Right Queen For Your Bee Hive
NZ Mated queen bees available all season from October to the end of April.  Overwinter queen bees available in September (advance bookings recommended).
Professional Service.  After Sales Support.  Quality Control.
Partner with us for your queen requirements with confidence.
Queen Cells:  $7+gst each – can organise freight north island – wide.  Minimum cell order = 40 due to freight costs.
Supply contracts available on mated queen bees at discount rates – please enquire.
Current Pricing:
Spring Mated Queen Bees Oct 2023:  $69+gst each
Mated Queen Bees Nov 2023: $58+gst each
Autumn Mated Queens Jan – Apr 2023: $50+gst each
(Next Season Indicative –>)
Spring Mated Queen Bees Oct 2024:  POA
Mated Queen Bees Nov 2024: $58+gst each
We select breeder queens that are productive, healthy, strong brood, and enjoyable to work with.
Every step along the way, from breeder queen selection, to colony feeding, grafting, incubating, and finally getting the queens and cells to you, is attended to with the skill and expertise acquired from over ten years of experience in delivering great bees to many of New Zealand's leading beekeeping operations.
We produce our quality production queens from proven queens that have already done the business and have earned the right to produce daughter queens:
Overwintered for at least 1 season
Open mated
Genetically diverse
Honey Production
Propolis Collection
Queen Longevity
Temperament
Calmness on the Comb
Hygienic Behaviour -> Assist in Nosema and Varroa Tolerance
Swarming Behaviour
Solid Brood Patterns
Queens marked for easy identification – which saves you time during inspections and manipulations.
PO
SHIPMENTS OF QUEENS AND CELLS
We ship nationwide via overnight courier.
Careful introduction of the queen to the hive is vital.  We are able to provide you with our guide for splitting hives and introducing queens.
TO ORDER OR ENQUIRE FILL OUT THE FORM BELOW